(Thank you sensen)...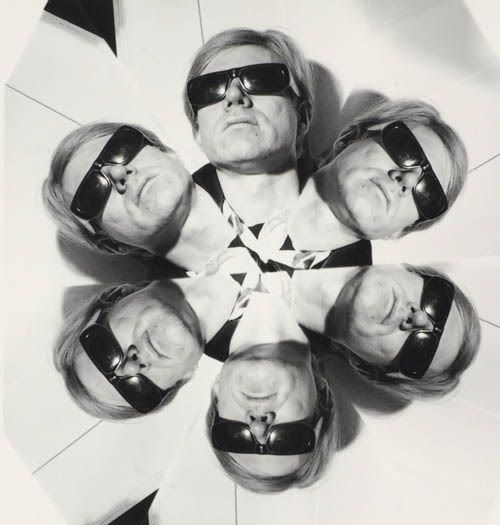 This is a much better version of one from an earlier post: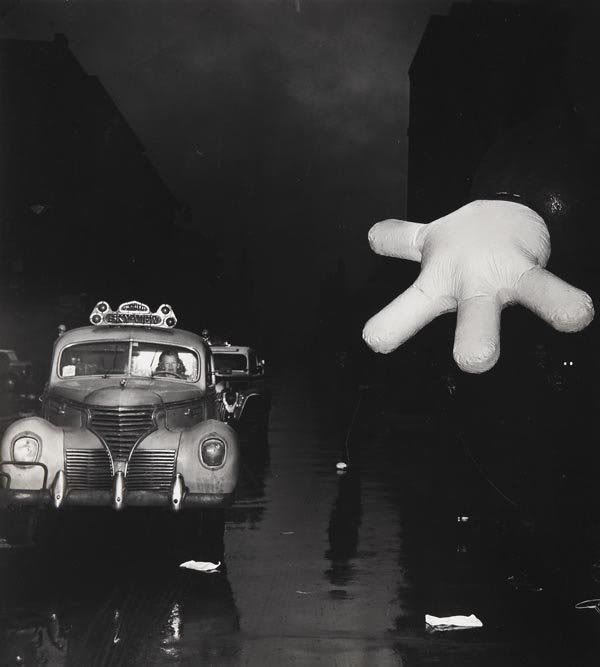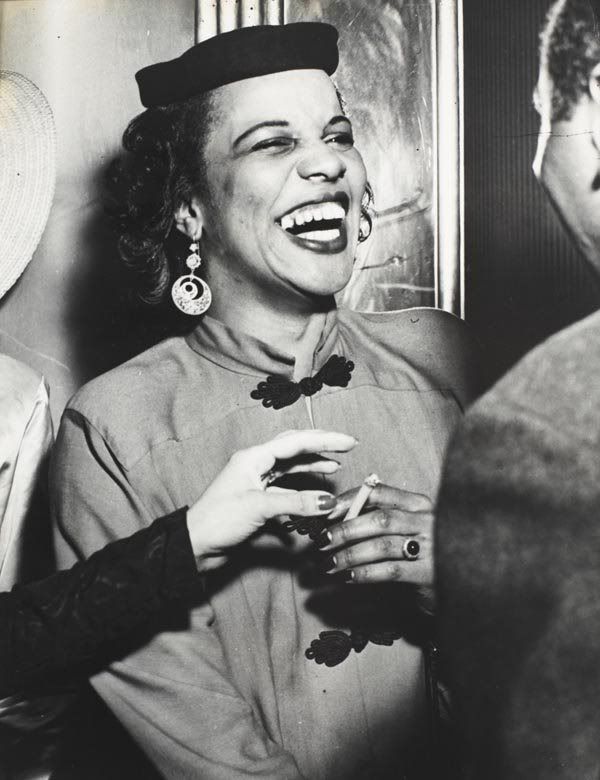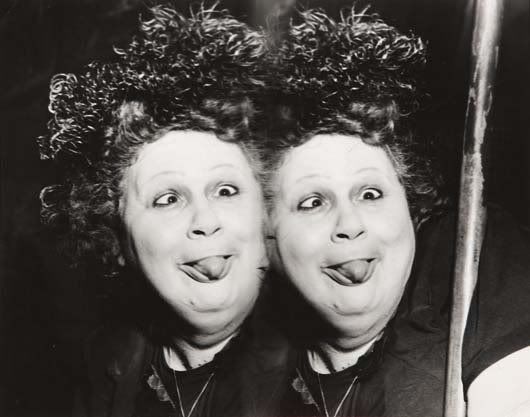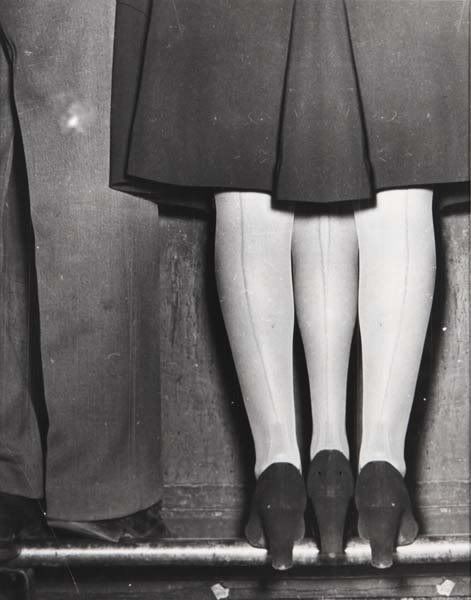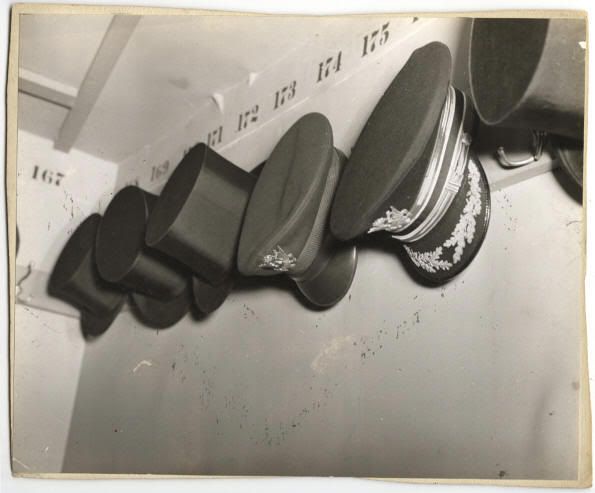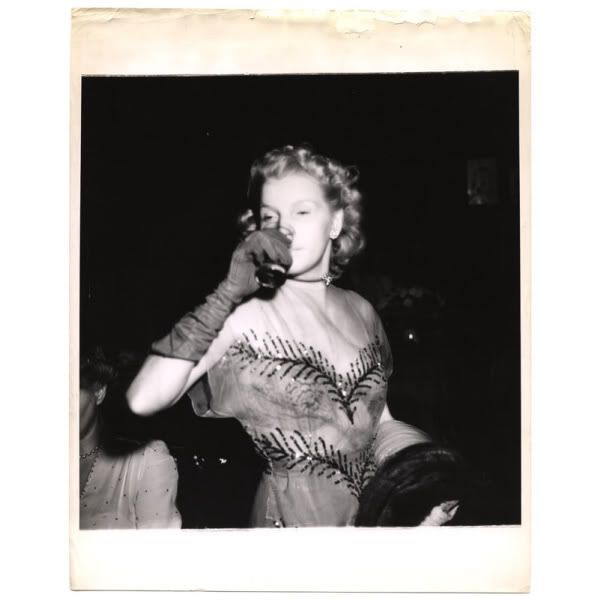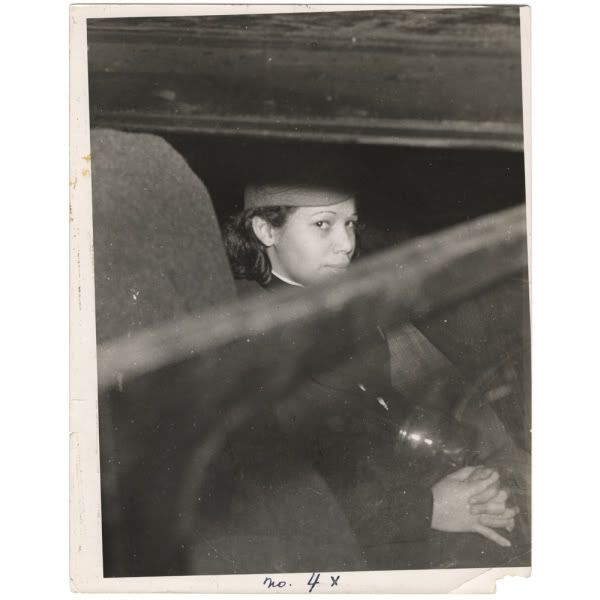 Girl who beat police matron and escaped from jail
ca. 1938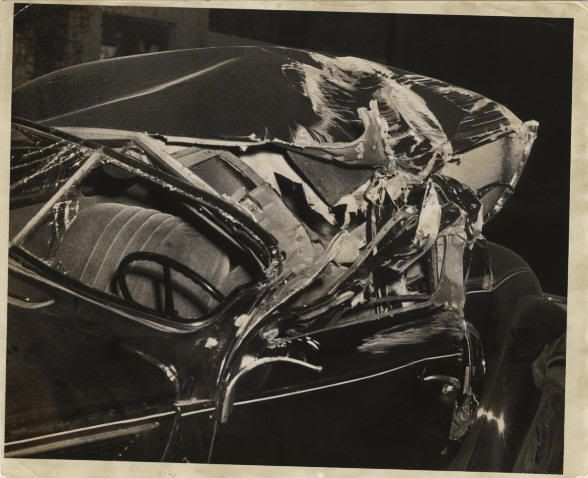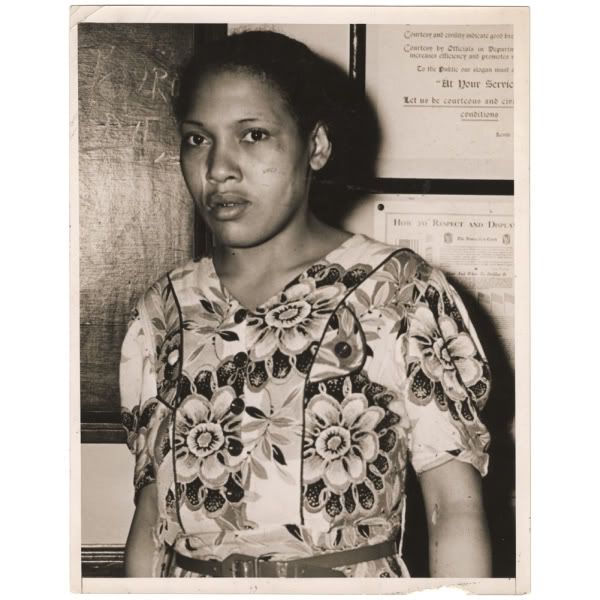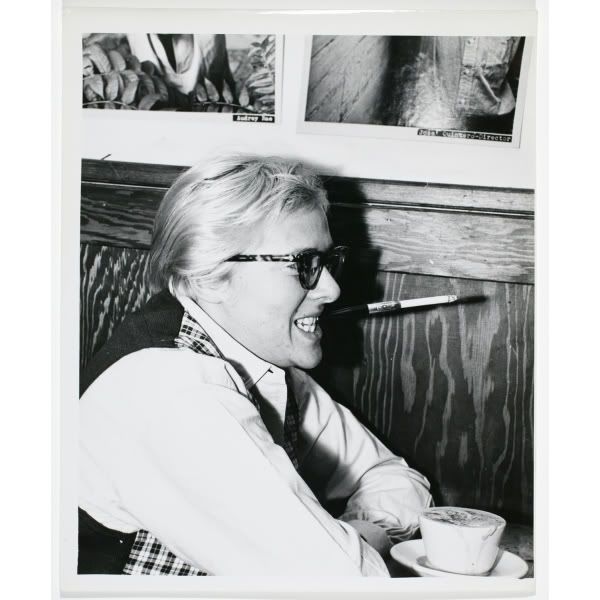 Woman in Greenwich Village cafe]
ca. 1956
Wife of the Victim
Denver R.R. Sta- 3 in morning" Print by Weegee
Eddie Condon'S Opening
Opening night at Eddie Condon's nightclub. The band (L-R) Gene Schroeder on piano, Condon on guitar, Joe Marsala on clarinet, Bud Freeman on sax, Bob Casey on bass, "Wild Bill" Davison on cornet, Brad Gowans on trombone; photographer Weegee in foreground.
| | |
| --- | --- |
| Location: | New York, NY, US |
| Date taken: | December 20, 1945 |
| Photographer: | Gjon Mili |
Hell's Kitchen, by Weegee.
At the bar
Toilet
Drunk in the bowery
In the Paddy Wagon (NOT the same blow up of more famous version)
On the Spot 1940
Sammys 1944
1946 - 42nd St at 3rd Ave, Accident
famous news photographer Weegee with
actress Vampira (Maila Nurmi) 1952
Blanche Simms Killed White Fireman in Harlem
1938
Weegee Kiss
: Famous photo by Weegee of Marilyn blowing a kiss. Out of print, very rare.
Speaking of rare, did you know there was a MOVIE???
Weegee's New York
Directed by Weegee and Amos Vogel
US ca. 1952, 16mm, color, 20 min.
A classic American City Symphony, focusing on Coney Island circa 1950 when a million people would crowd its beaches on a Sunday.
The back of this postcard reads "Police are here shown recovering bodies between decks of the capsized Steamer Eastland."
Arthur Fellig, called Weegee, American, 1899-1968
Untitled (Kissing at the Movies)
c. 1952
Gelatin silver photograph
The Museum of Fine Arts, Houston; The Target Collection of American Photography, gift of Target Stores
© Weegee/International Center for Photography/Getty Images
Weegee [Arthur Fellig] (1899-1968), The Critic, 1943, gelatin silver print, © 1994 International Center of Photography, New York, Bequest of Wilma Wilcox;
Two Young Girls
ca. 1940
gelatin silver print from infrared negative
32.9 x 26.9 cm.
Gift of Daniel Wolf
"Harry Kaltman who owns this dairy store at 125 Delancy Street had his whole family behind the counter yesterday afternoon March 22, 1943."
"It was a friendly game of Bocci," circa 1939
"Reclining Nude"
"Girl in Audience Eating Ice Cream"
"Saturday Night, Sleeping," circa 1945
"People who work in the daytime are suckers," he once said. Before the publication of his first book, "Naked City," made him famous in 1945, he lived in a cheap room near police headquarters and was said to be so accustomed to working on the run that he once developed a picture of a prizefight in a subway motorman's cab while rushing back to a newspaper office.
"Opening of the George Washington Bridge, New York City," Oct. 25, 1931
"Viewing News Report Of A Yankee Game, Times Square." Oct. 6, 1943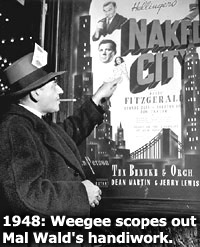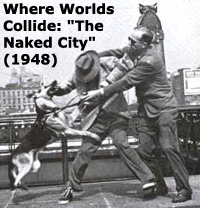 ****
And then there was the NUDIE MOVIE:
The Imp-Probable Mr. Wee Gee
"Sherman Price directed this nudie comedy starring famed crime photographer Weegee, who was later the basis for several films including The Public Eye (1992). With a voice dubbed by Reuben Guberman, Weegee falls in love with a department-store mannequin and tracks her to Europe, where he meets peril atop the Eiffel Tower and a buxom ghost in London. The notion of a nudie comedy starring a photographer best known for bloody photos of gruesome death may be odd, but the film is entertaining enough for fans of the genre to enjoy". ~ Robert Firsching, All Movie Guide
Imp-Probable Mr. Wee Gee.mov
Imp-Probable Mr. Wee Gee.mov.m4v
The 'Imp'probable Mr. Wee Gee (1966)
http://bedazzled.blogs.com/bedazzled_blue/2008/04/the-imp-probabl.html